The Parade welcomes everyone to take part including:  
Local primary schools
Secondary schools
Preschools
Dance groups
Acting groups
Community groups
Businesses
Classic cars
Emergency services
Performers
Why should you get involved in the Gala Parade?
Promote to the entire community 
Gain more support and interest for your group
The streets are lined with people to cheer you on
Have lots of fun!
Celebrate Portchester together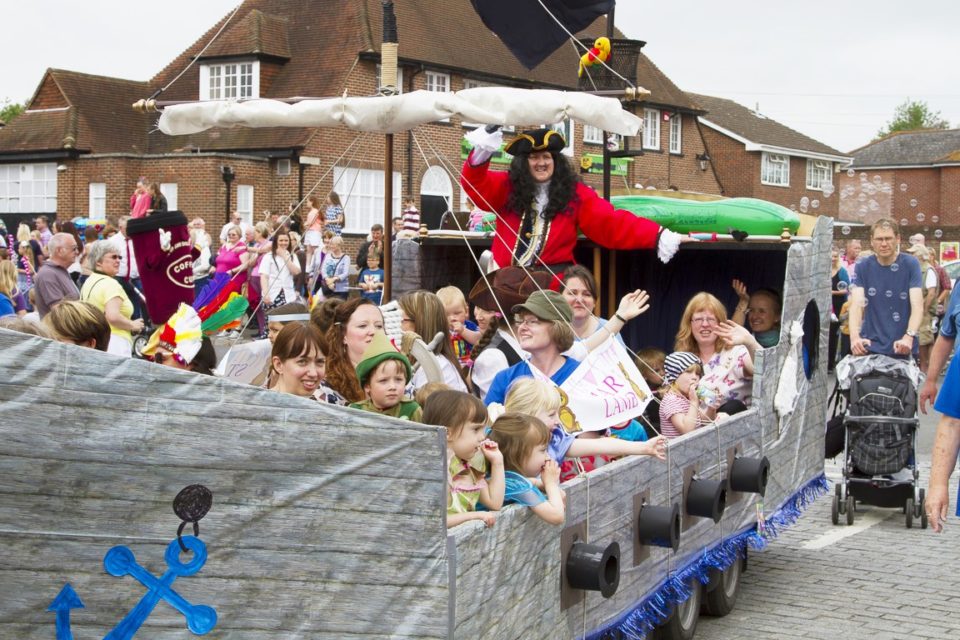 The organisers of Portchester Gala invite you to take part in a Parade which takes place as the opening event to this highly successful and popular community event.
When? 
Saturday 20th June 2020
Parade stepping off at 11am from Wicor Primary School. Arrival at Castle estimated 12.30pm.
Where?
The Gala parade is starting at Wicor Primary School.  We shall be parading through White Hart Lane and Castle Street, ending at Portchester Castle.
Route Map
Information for groups wishing to take part
Organised groups wishing to take part in this event should complete:
The application form by 1st June 2020
A written risk assessment
A copy of your public liability insurance
Provide approximately 100 words to describe your organisation and the float you are entering (to help the parade judges).
Provide two Marshalls with email address and mobile number.
Your application will not be accepted without the above.
Parking for Participants
Will be available on the field subject to the surface being dry.
There will be a limited number of other parking spaces within the school car park and playground.
Each float will be allocated two parking spaces in addition to float.
Car registration numbers are required in advance.
Entering the castle grounds
On arrival at the Castle, the float vehicles (not classic cars or bikes) will park up on the left in the car park area to unload their passengers and will then leave the parking area.  Adults and marching bands plus pushchairs and wheelchairs will enter via the main gate (The Keep) and march to the end of the road inside the castle grounds, past the church and will turn left as indicated into the arena. Cars and bikes also entering via the main gate will be directed onto the right hand field to their display area. Gala Marshalls will be at the Castle to meet the floats and give directions.
Safety Marshalls
The parade can not go ahead without the required number of Safety Marshalls, they are so important to us!
Marshalls will be required at Wicor Primary School by 10.00am for briefing and will remain on duty until the parade arrives at the Castle.
They will be allocated a specific road junction to control from commencement until the parade has passed them, at which point they will be required to join the rear of the parade and make their way to the Castle. 
Marshalls must provide mobile number and email so we can send a briefing before the event.  
Buckets and jackets should be returned to Portchester Community Association by the PA system.